Urban Family Focus with Jerrold Smith
Saturday 7AM
A spiritual and scientific evidence-based talk show focusing on issues that affect our community that are not always openly and honestly discussed amongst urban families hosted by Jerrold Smith.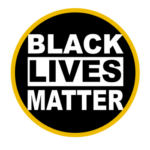 BLM's This Is Not A Drill
Saturday 8AM
"There is nothing so powerful as an idea whose time has come." Black Lives Matter Los Angeles will anchor the weekends on KBLA Talk 1580, hosting its own weekly show to bring vital resources and information to the beloved community. The whole world has heard the loud clamor of their unparalleled public outcry for social justice. Now, listeners can tune in weekly for updates and marching orders.
Black In The Green Room with Keith Underwood
Saturday 10AM
Hosted by Keith Underwood, Black In The Greenroom profiles and celebrates Black entertainers, creators and showbiz executives who tell real stories from their lives and careers. Keith has spent most of his professional life as a Hollywood publicist helping celebrities achieve their dreams. Black In The Greenroom is for anyone who aspires to have a career in the entertainment industry or listeners who just want to sip the "tea" poured directly into your cup by your favorite celebrities and personalities.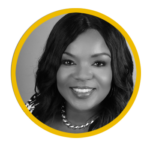 Legal Lens with Angela Reddock-Wright
Saturday 11AM
Hosted by attorney and mediator Angela Reddock-Wright, this weekly show features some of the nation's top attorneys, legislators, policy and changemakers. Angela moderates a dialogue of hot-button political, economic, social, and cultural issues seen through a legal lens that can help fellow citizens better understand what's at stake and how best to use their agency.
Talk Tech To Me with Cassie Betts
Saturday 12N
Tech is the new Black! Keep your Birkin Bags, we prefer NFTs these days! Meet Cassie Betts, the iconic woman turning South Central LA into a tech mecca, by any means necessary. From offering free tech education to solidifying a place for the disinvested in the new meta world, Cassie Betts is helping to reinvent South LA and beyond. "Talk Tech To Me" focuses on conversations with the leaders making breakthroughs in the technology ecosystem we live by daily, spotlighting the very men and women making the future of tech brighter and Blacker.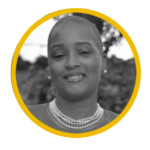 The Back Story with Mischa Duffie
Saturday 1PM
Every story has a story…a back story. Why this book with this title? Why this movie with these characters? Why this song with these lyrics? What about this topic commanded an op-ed? The Back Story explores the creative reckoning of writers and celebrates the power of words and those who write them while elevating how stories cultivate connection and purpose.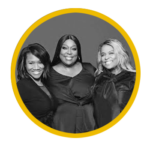 Café Mocha
Saturday 2PM
Hosts YoYo, Loni Love and Angelique Perrin bring their own distinct points of view on contemporary issues, along with social commentary, celebrity interviews and inspirational self-help advice.
Living in the Sweet Spot with Angelique Francis
Saturday 3PM
True stories from the ordinary to the extraordinary. Stories of thriving, surviving and growing. From heartbreaks and failures to triumphs and leaps of faith, authentic stories told by unapologetically bold overcomers.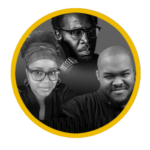 KBLA's Lyric Lounge with Tosha, Teal and Ural
Saturday 4PM
Music makes the world go round, and we all love song lyrics. Each week Tosha, Teal and Ural dissect and debate the lyrics of the songs on the soundtrack of our lives. From R&B to Reggae, Hip-Hop to Jazz, Gospel to Country, Blues to Rock, Soul to Folk, they love lyrics and breaking them down.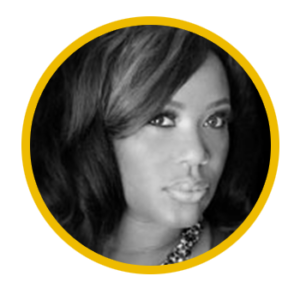 Let's Get Intimate with Dr. Jeshana Johnson
Saturday 5PM
What will be the long-term effects, big or small, on love and relationships once we transcend this season of social disruption? Will our relationships survive this pandemic and an uncertain future? One thing is certain: when couples engage in meaningful and healthy relationships and have healthy sex, they raise healthy children, which creates healthy families and communities. Dr. Johnson is on a mission to help us heal our relationships. #SexLivesMatter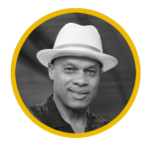 Out of Bounds with Ray Richardson
Saturday 7PM
Ray Richardson is a veteran journalist having worked in his native Chicago, Phoenix and Minneapolis-St. Paul covering most all major sports. Ray is the voice of the "KBLA Sports Minute" heard weekdays and hosts the sports show "Out of Bounds" on weekends. No debates, no speculation, just the info you need. ​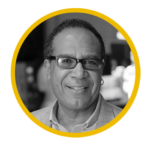 The Jay King Show
Saturday 8PM
Jay King is the founder of the iconic music group "Club Nouveau" and President/CEO of the California Black Chamber of Commerce. Join Jay as he embarks each week on an intellectual journey that broadens the conversation. If you love America like Jay does, you're going to enjoy the ride. Unafraid to speak truth to power – and to the powerless – Jay talks candidly about the issues of financial literacy, wealth building, economic empowerment, race, equity, diversity, inclusion and a whole lot more. It's like a master class each weekend moderated by one of the most successful Black entrepreneurs in California.
The Best of KBLA
Saturday 9PM
From politics to pop culture, struggles for justice to social movements, entertainment news to cultural commentary, influencer interviews to relationships and sex talk! PLUS…art, lifestyle, science and business….We've Got A Lot To Talk About!