The Millionaire's Roundtable with Lynn Richardson
A MORE PERFECT UNION WITH DR. NII-QUARTELAI QUARTEY
The DL Hughley Afternoon Show
AREVA MARTIN IN REAL TIME
The RA Report with Robin Ayers
The Voice of Reason with Zo Williams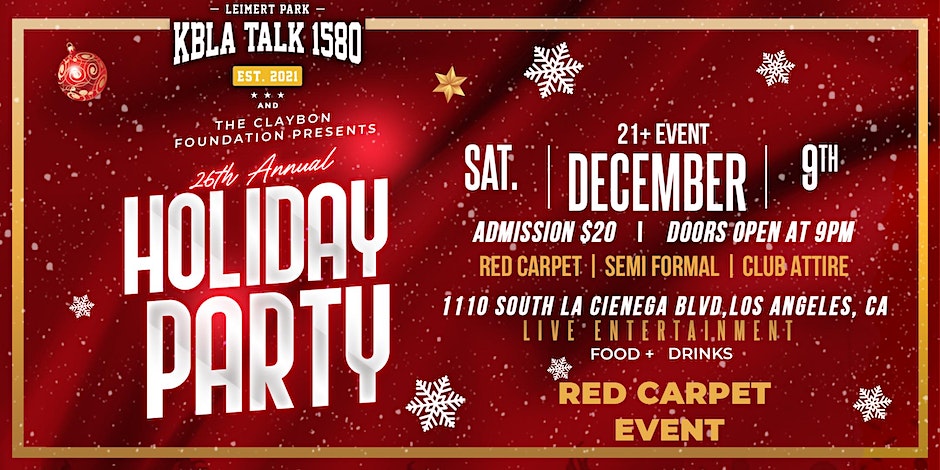 In association with KBLA Talk 1580, the Terry Claybon Foundation presents its 26th Annual Holiday Party, Saturday, December 9th, featurng live entertaiment, celebrity appearances, plus food and drinks!
There is a cover charge for this party of the season, but not if you're one of our special guests! All you have to do is fill out the form below and you could win entrance to the soiree of the season!
But whether you win or not, get a ticket, support the kids, and come join us on the red carpet in your semi-formal club attire and celebrate the season with KBLA Talk 1580 and the Terry Claybon Foundation, as we collect toys for the youth in our community!
KBLA Editorials